Left and right .
Bastian
is laying on top of Nube. Nube doesn't care.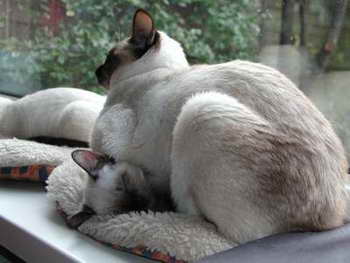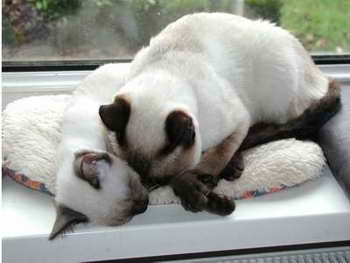 At the moment that you want to take a picture, Nube will walk toward you. At the back you see
Nautilus
Nube on the shoulder of Ronald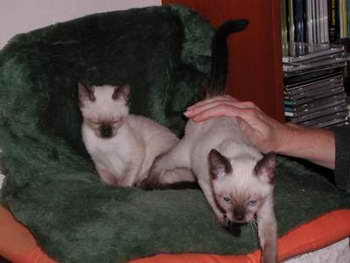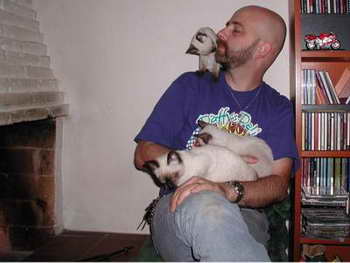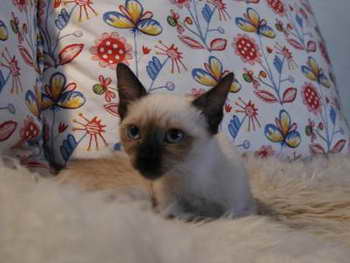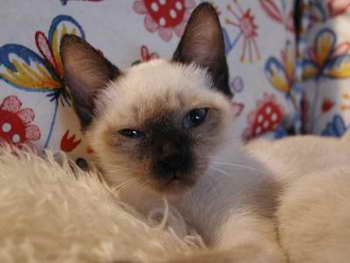 Above, Nube with her father Eliot in Milan
Above, Nube and her brother
Nautilus
in Vipiteno (Nord Italy)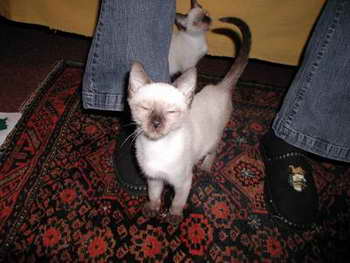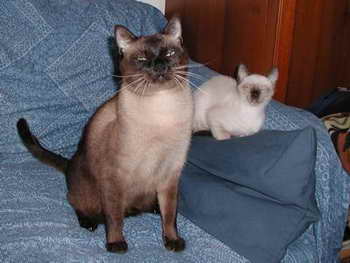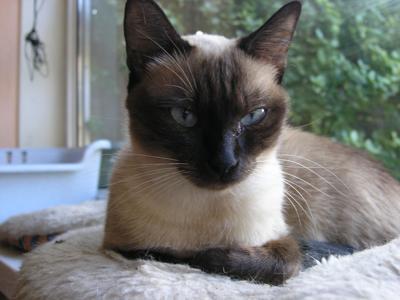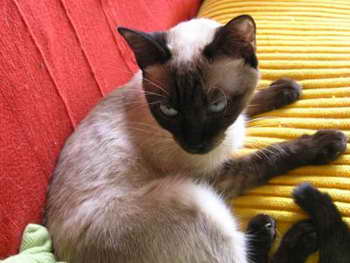 On the left Nube, on the right
Luna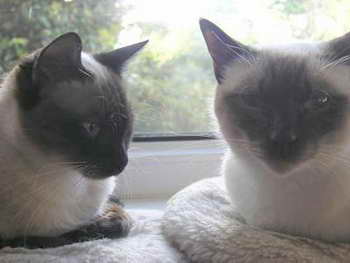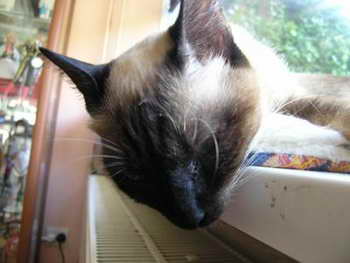 By now she has proven herself to be an excellent and caring mother. Nube likes to sit on our lap and therefore loves it when we watch tv. Most of the times she really has to force herself in to get hold of a spot, because usually Niki, Tijger, Luna and Elvis are already there.
She prefers a spot on Ronald's legs, because he rests his feet on the table and for a cat there is no sweeter spot than a couple of outstretched legs....
Nube and her little brother Nautilus come from Milan, Italy, where we picked them both up by car. Nube is a gentle little cat that likes to nuzzle your face. She will almost close her eyes and look at you adoringly.
Nube is a quiet cat that doesn't meow a lot... until she gets in heat. Then it's like having your own fighter jet at home. The sound she will make is phenomenal. We have often wondered if she has built in amplifiers.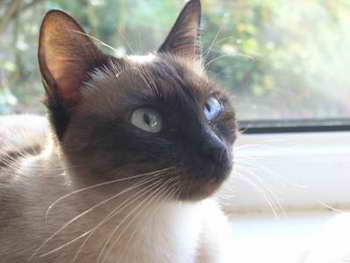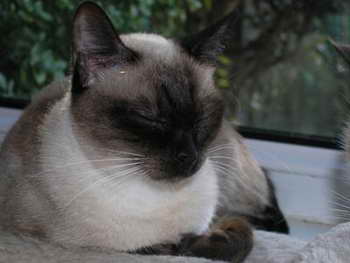 Nube

| | |
| --- | --- |
| Date of birth | Augustus 02, 2003 |
| Sex | Female |
| Name | Nube Che Corre Dei Navigli |
| Nicknames | Nubetje, Nupie |
| Peculiarities | Will wrap her paws around your neck and start nuzzling your face, first thing in the morning she has to run a circle around the toilet bowl. |